Pollination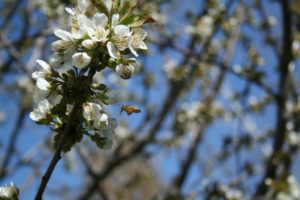 We are experienced beekeepers who offer pollination services in Washington, Oregon, Idaho and California. We believe that keeping good quality standards in our bee hives makes a difference. All of our beehives have a working queen, plenty of brood, strong frame count to meet or exceed your needs, and a double-deep hive setup. We place 4 beehives per pallet secured with straps to make moving bees more efficient, safe, and secure.
Give us a CALL for pricing and availability: 509-270-5803
Or Click Here to Send Us a Message and we will call you.
Types of pollination: almonds (mainly CA), apples. blueberries, cherries, raspberries, pears, and more.